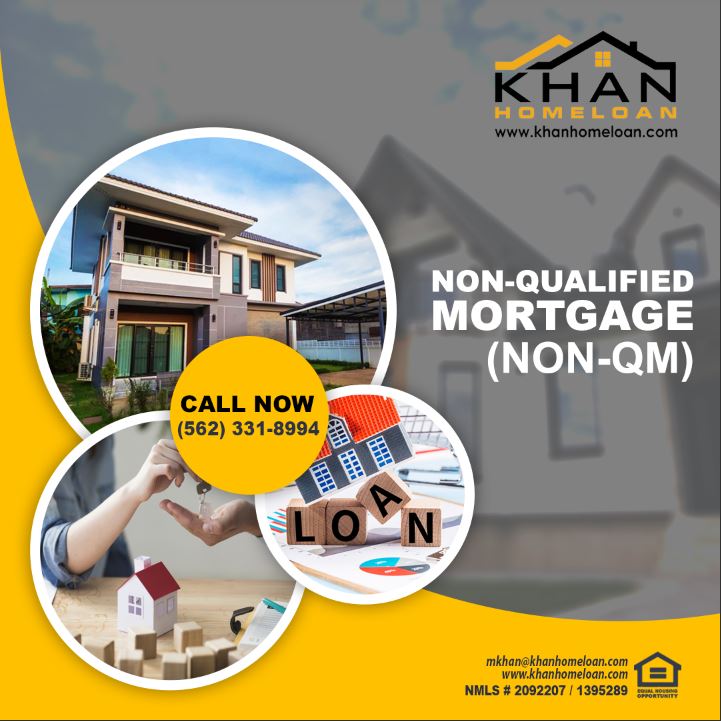 Non-Qualified Mortgage
Loans
Non-QM Mortgage an alternative to conforming mortgage, it gives you're the flexibility where conforming cannot. Below are few alternative ways to get qualified. Call us today.
Non-Qualified Mortgage (Non-QM) Products
Investment Property – No tax returns, no W2's
Self Employed – No tax returns, No W2's
Bank Statement – Personal or business bank statements
Investor Cash Flow – No tax returns, no W2's for debt service coverage ratio (DSCR)
Asset Qualifier – Qualify on liquid assets instead of income.
ITIN Mortgage – Qualify using your ITIN cards instead of your Social Security Cards.
Foreign National – Purchase investment property in U.S.
Bank Statements Mortgage are most popular with,
Self-employed 1099
Business owners
Contract workers
Independent contractors
Sole proprietors
Retirees
Realtors
Consultants
Gig economy workers
Entrepreneurs
Benefits of DSCR (Debt Service Coverage Loan)
No income or job history verification required
No limit on the number of properties
Minimum credit score required
As little as 20% on down payments
Interest-only loan option available
Suited for new and seasoned real estate investors
Both long-term and short-term rentals are eligible (Airbnb, VRBO, etc.)
There are lots more product in this category giving borrowers ample flexibilities to borrower either for their primary or investment.
Non-QM generally have higher interest then traditional loans; however, you would have to weigh the benefits vs paying higher rates, however it provides solutions to lots of borrower who would be out of purchasing.
We can do 30 years fixed, fully amortized programs with no prepayment penalty for owner occupied properties. Call us today to see how much you qualify for.
We provide home loans to clients with the lowest rates and fast closing. Contact us, we will be happy to provide the best service.